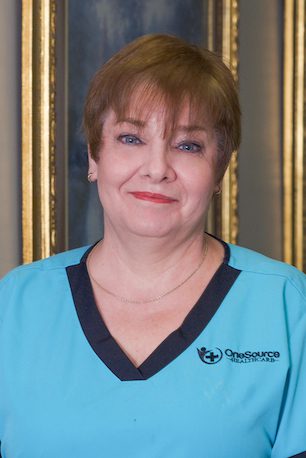 Melba Wright, LMT
Melba Wright is a massage therapist serving the Bainbridge community, and has been providing massage since 2008. She moved to Bainbridge at the age of 3 and has lived in Bainbridge for 52 years. Melba started working in the medical field at 19 years old as a nursing assistant at Memorial Hospital, worked in ICU as a monitor tech and finally worked as the purchasing agent. She worked at Memorial Hospital more than 25 years. Melba then decided to go back to school for massage therapy. After finishing school, Melba began working at Tuten Chiropractic as a licensed massage therapist.
During her time as a massage therapist, Melba has helped to relieve pain from injuries, stress, car accidents and body discomfort. She believes massage can benefit anyone. Melba is passionate about helping others and believes that we have to take care of ourselves, so that we can be there for others.
Melba has two children, Shane Wright and Shannon Wright Turner, and a granddaughter Charlotte Turner. She enjoys spending time with her family, reading books, going to movies and cross stitching.
Education
Core Institute School of Massage Therapy – Swedish massage, deep tissue massage
Certification
Prenatal massage
core myofascial release
burn scar massage
medical massage
Work History
Memorial Hospital
Tuten Chiropractic