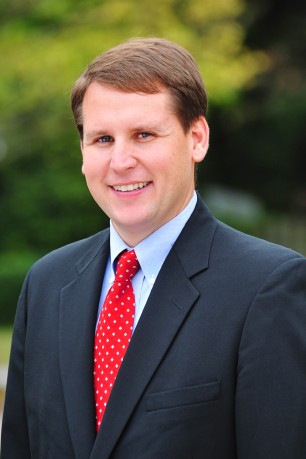 Daniel B. Webb, D.C.
Even though Dr. Webb is one of the brightest and best of the new breed of chiropractors, graduating at the top of his class, what you'll likely hear if you ask one of his patients about him is a common refrain; "He always takes the time to really listen to me and he helped me when others couldn't."
Dr. Webb brings a unique blend of intelligence and training, combined with a care and compassion that sets him apart as a healthcare provider and as a person.
Dr. Webb is an active member of the community and was elected to serve as a councilman for the Sasser, Georgia, City Council. He serves on the Advisory Board for Main Street Community Theater in Dawson, Georgia. He is an active member and Deacon of Bronwood Baptist Church. His wife Gina is the Executive Director of the Terrell County Chamber of Commerce. They have two children.
---
Education:
Undergraduate: Valdosta State University, Bachelor of Science in Exercise Science
Professional: Palmer College of Chiropractic, Florida
Achievements:
Salutatorian
Presidents Scholar
Summa Cum Laude Graduate
Awards:
Clinical Service Award-Palmer College of Chiropractic
Southwest Georgia 40 Under 40
Practice Experience:
Musculoskeletal Associates- Albany, Georgia
Co-Founder- MSA Chiropractic Sport and Spine
Professional Associations:
Georgia Chiropractic Association
Community Organizations:
Bronwood Baptist Church Member
Board Member, Southwest GA Chapter Red Cross
Advisory Board Member, Better Hometown Task Force
Member, Better Hometown Task Force
Graduate, Leadership Terrell